Amsterdam, The Netherlands - Europaplein 24, 1078 GZ Amsterdam
Make sure to visit our booth #2002 and attend our paper presentations. You'll discover Isatis.neo, our new software solution for the Upstream Oil & Gas industry, and its innovative workflow for time-to-depth conversion and volume analysis.

Ask for your demo of Isatis.neo Petroleum Edition.
You'll see how it empowers users for quick depth conversion and comprehensive uncertainty exploration
---
You're most welcome at our booth #2002 to discuss with our product owner. She will explain to you how Isatis.neo can help you answer questions such as:
To what extent seismic reprocessing would reduce the final volume uncertainties, and does it worth it?
To what extent fault position uncertainties could affect the estimated volumes?
How to reduce converted depth maps uncertainties when no wells are available for calibrating seismic data?
Attend our team presentations during the conference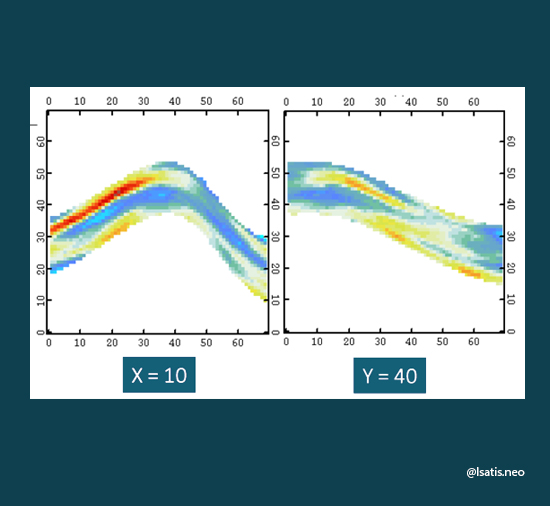 Poster presentation: Modeling complex tectonic structures in any kind of grid without space deformation
Discover how the combined use of a powerful and innovative estimation technique based on Stochastic Partial Differential Equations (SPDE) and local geostatistics allows generating accurate models of complex geobodies (folded and faulted). These models can be upscaled in reservoir grids of any shape, regular, irregular, Voronoi, or any unstructured grids for further flow simulation, while preserving the geological consistency.
This paper proposes an alternative method for generating distorted geobodies following folds and faults without space deformation inside any kind of grid, irregular or regular, structured, or unstructured.
by Dr Jean-Marc CHAUTRU, Mrs Hélène BINET, Dr Pedram MASOUDI, Mr François GEFFROY from Geovariances, and Mr Didier RENARD from MINES ParisTech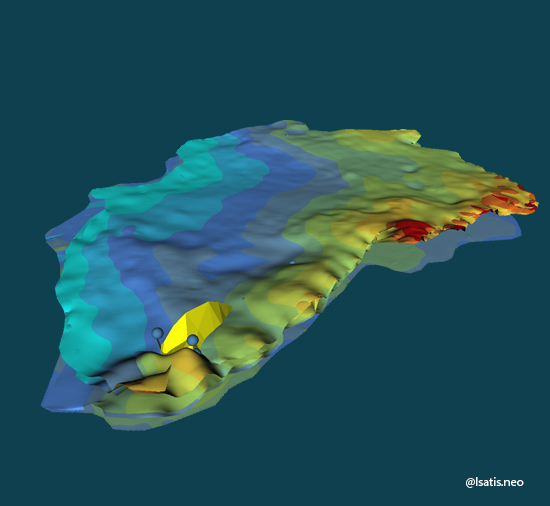 Oral presentation: Time-Depth conversion with Uncertain and/or Incomplete Data
This paper shows how advanced geostatistical techniques allow generating realistic depth maps and estimating the uncertainty on the extension of petroleum traps and their spill point depth. This, even at the early stage of field development, when very few well data is available and the uncertainty on time and velocity maps is high. This gives precious information for further field development.
by Dr Jean-Marc CHAUTRU, Mrs Hélène BINET, Dr Pedram MASOUDI, Mr François GEFFROY from Geovariances, Mr Marc PAPOUIN, Dr Salvador RODRIGUEZ from Neptune Energy and Mr Didier RENARD from MINES ParisTech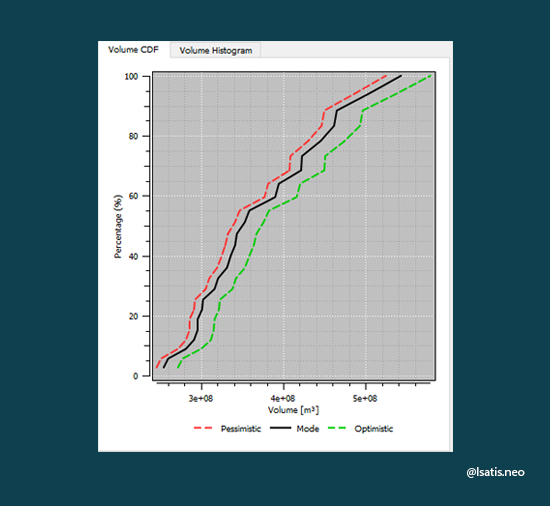 Oral presentation during the workshop organized by TNO: Uncertainty Quantification Enhancement by Combining Data of Varying Accuracy and Precision
Discover a semi-automatic workflow that embeds advanced geostatistical techniques for calculating geological models and quantifying the associated uncertainty. Focus is put on the role played by input data accuracy and precision in the final estimation of GRV and hydrocarbon volumes range of variation, accounting for the varying accuracy and precision which can be managed in practice.  This allows decision-makers to make the most appropriate decisions concerning field development.
by Dr Jean-Marc CHAUTRU from Geovariances
WS03: Uncertainty Quantification and Visualisation in Geological Modeling