Copenhagen, Denmark - Bella Center, Center Blvd. 5
Make sure to visit our booth #1053. You'll be among the first to discover UncerTZ, our new software application which transforms the complexity of time-to-depth conversion into a modern, easy and intuitive experience founded on a solid science.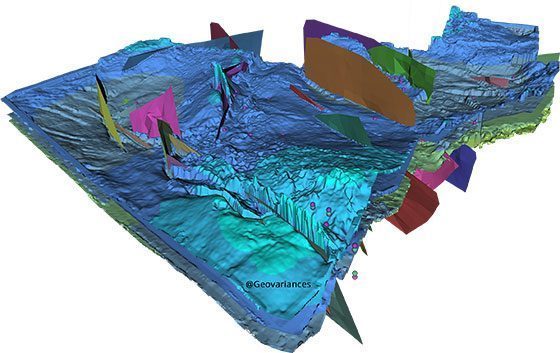 UncerTZ  is a likely contender to the most modern and comprehensive depth conversion tool on the market resulting from a 2-year R&D project with Mines ParisTech supported by major Oil & Gas companies.
This new piece of software embeds sophisticated new methodologies to deal with the propagation of uncertainty and its quantification, as well as a seamless user interface rich with Spill Point analysis, Volumetrics, 3D visualization, and Quality Checking
Ask for your demo while at our booth!
And that's not all. Geovariances, with advanced geostatistics, addresses most of the issues you might face when building your reservoir geomodel:
How to identify and get rid of acquisition or processing artefacts in seismic cubes
How to quantify the uncertainties on depth models
How to refine horizon maps
How to detect locally anomalous data
How to identify and characterize stratigraphic trends and lateral variations of facies
How to reproduce the heterogeneity of the reservoir geological environment
How to reproduce complex petrophysical properties trends within facies
How to model any kind of relationship between porosity and permeability, even with low linear correlation coefficient
How to improve consistency between static and dynamic models
Come and discuss the solutions with members of our team at booth #1053.
Or book your preferred time slot writing now at sales-oil@geovariances.com.