Geometallurgy Conference 2018
Cape Town, South Africa - The Lagoon Beach Conference Centre
Stop by our booth to know more about our software solutions Minestis and Isatis.
Geovariances people will showcase Minestis latest version, our software dedicated to domain modeling and mineral resource estimation.
They will also be delighted to discuss the training and consulting services Geovariances offers worldwide.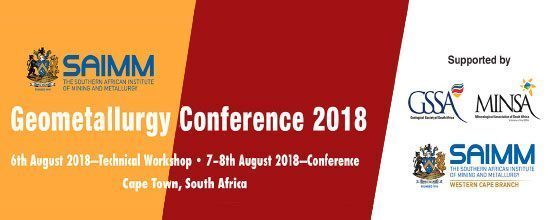 The theme of this first geometallurgy conference "Back to the future" is inspired by looking both into the past and the future: the concept of Geometallurgy goes back to some of the earliest mining activities when mineral recognition, mining, separation and concentration were undertaken simultaneously. Over time, changes in operational structures, product expansion and specialisation ultimately led to the diminishment and breakdown of this holistic approach.
> Visit the conference website