Toronto, ON, Canada - Metro Toronto Convention Center, 222 Bremner Blvd
Stop by our booth #1330 to know more about our software solutions Minestis and Isatis.
Geovariances people will showcase Minestis latest version, our software dedicated to mineral resource estimation.
They will also be delighted to discuss the training and consulting services Geovariances offers worldwide.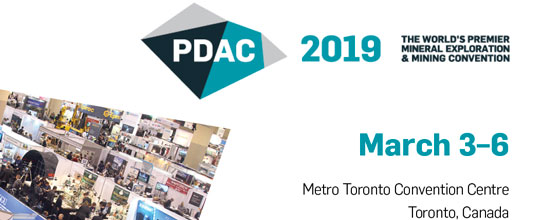 PDAC International Convention, Trade Show & Investors Exchange is the world's leading Convention for people, companies and organizations in, or connected with, mineral exploration.
> Visit PDAC 2019 website