Toronto, ON, Canada - Metro Toronto Convention Center, 222 Bremner Blvd
Stop by our booth #1330 to learn more about Isatis.neo, our new software solution for geostatistics and resource estimation.
Ask for your demo of Isatis.neo Mining Edition.
Members of our team will be happy to show you how our software facilitates your geostatistical studies, improves your performances and gives you confidence in your estimates.
They will also be delighted to discuss the training and consulting services Geovariances offers worldwide.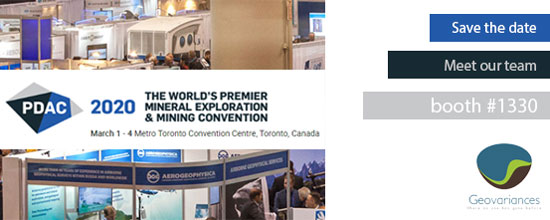 PDAC International Convention, Trade Show & Investors Exchange is the world's leading Convention for people, companies and organizations in, or connected with, mineral exploration.
> Visit PDAC 2020 website