Webinar | Data declustering, a necessary step for the calculation of experimental variograms?
Feb 26, 9am - Feb 28, 5:00pm
In half an hour, find out why and how applying data declustering with Isatis.
Representivity of statistics is important for reliable spatial modeling. However, representivity is rarely achieved when data is acquired according to preferential scheme because of drilling constraints or because we tend to get more information in areas of interest. We need then to apply declustering to debiase statistics.
Register now for the webinar and find out when applying declustering is recommended and how to do it with Isatis.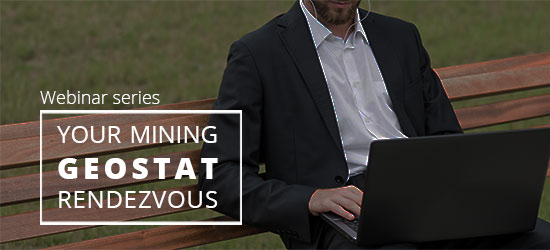 JOIN US FOR OUR WEBINAR
Two scheduled sessions:
Thuesday 26 February 2019 – 9:00 am (Paris time)
Thursday 28 February 2019 – 5:00 pm (Paris time)

Click [SUBSCRIBE TO EVENT] at the top to register for the session that works best for you
With this webinar, Geovariances is launching a new series of technical talks that will be conducted by our consultants expert in mining resource estimation Marie-Cécile Febvey and Flavie Isatelle, both competent persons in accordance with the requirements of the various regulatory requirements or codes.