Webinar | Why is my experimental variogram sill above or below the experimental variance?
May 28, 4:30 pm (Perth time) = 12:30 pm (Paris time)
Sometimes, variogram sill and data variance do not match as they theoretically should. Why? Is it a real issue? Will this affect estimate quality? How to fix the problem? Join us for our webinar to get all the answers.
There could be plenty of reasons why your variogram sill is far from the data variance. A mean which is not constant over the whole area. Samples which are not representative of the whole field. Parameter values that are not correct, … How to identify these reasons? Is it necessary to address this issue before going further in the estimation process?
This is the kind of question our consultant Flavie Isatelle will answer during this webinar. She will also give you expert advice on how to compute relevant variograms with Isatis.neo, our brand new software solution in geostatistics.
Register now for the webinar and learn from our expert.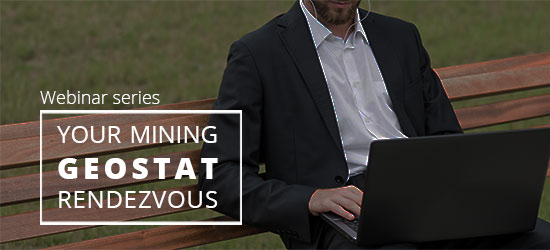 JOIN US FOR OUR WEBINAR
on Tuesday 28 May 2019:
4:30 pm (Perth time) = 12:30 pm (Paris time)

Click [SUBSCRIBE TO EVENT] at the top to register
With this webinar, Geovariances continues its new series of technical talks that will be conducted by our consultants expert in mining resource estimation Marie-Cécile Febvey and Flavie Isatelle, both competent persons in accordance with the requirements of the various regulatory requirements or codes.