Webinar | How to get the right drill hole spacing for the right resource classification performing Drill Hole Spacing Analysis
December 13, 2017 - 10am AWST and 10am CET
In half an hour, discover how to use your data to inform and support your resource classification and drilling decisions.
No resource evaluation can be reliable without the right quantity of information. But how to be sure that the drill pattern is optimized to attain a given resource classification and avoid unnecessary drilling costs?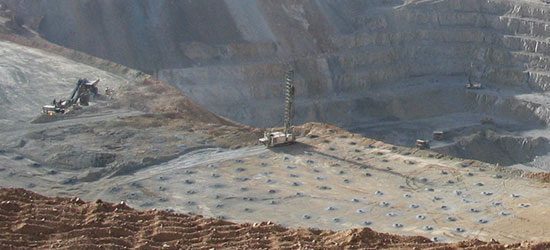 JOIN US FOR OUR WEBINAR
Two scheduled sessions on Wednesday 13 December 2017
10:00 am (Perth time)
10:00 am (Paris time)

Click [SUBSCRIBE TO EVENT] at the top to register for the session of your choice
With this webinar of 30 minutes, you will discover how Drill Hole Spacing Analysis (DHSA) lets you:
Prioritise drilling targets by identifying areas requiring increased or reduced sampling density.
Indicate further drilling required to attain a given resource classification. This can be critical in budget planning for project development.
Suggest grade control drill densities required to capture the short-term variability to meet mill or product specifications.
Compare different domains and seams or plies to identify areas of greater variability (or insufficient data) that require further work to define or mitigate the potential impact of high variability on planned mine production.
The webinar will present the methodoly applied to a coal deposit in a 2D framework for which DHSA is particularly appropriate.