Improve your skills with our live online training in Oil & Gas geostatistics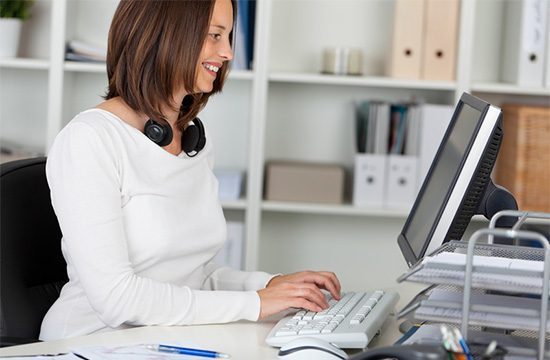 "I needed to improve my skills in geostatistics for reservoir characterization but was reluctant to travel far from home. I decided to opt for an online course. I loved it! The training was conducted in 10 sessions of 2 hours over 2 weeks. This gave me the time I needed to fully digest the course between 2 sessions and the opportunity to be critical about what I was doing. I definitely recommend Geovariances online training."
Gabrielle Rumbach – Geologist at Vermilion
Sessions can be organized for yourself or several people within your company.
Ask for your preferred topics among:
Basic concepts of geostatistics – Data analysis and variography
Kriging and cokriging – Theory and best practices
Advanced mapping techniques and uncertainty quantification
Time-to-Depth conversion and volumetrics
Geostatistical filtering of seismic data
Populating a geological model with properties
Geostatistical simulations post-processing – Integration of dynamic data
A la carte content session may also be organized according to your own objectives and needs.
In any case, courses organized in as many 2-hour on-line sessions as needed to cover it.
Want to get enrolled?
Simply contact your sales representative or write at sales-oil@geovariances.com to discuss your needs. You will organize and schedule your program together, at your preferred rhythm, over a period of maximum one month.
What you will need
An evaluation version of Isatis will be provided during this period. You only need an Internet connection and headphones with a microphone.