R&D Consortium on Depth Conversion and Uncertainties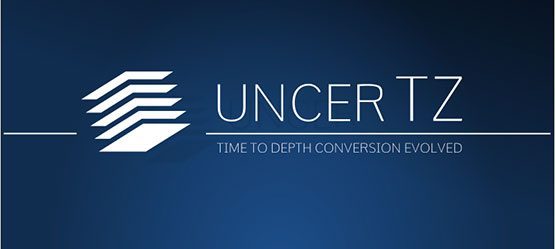 The consortium on Depth Conversion and Uncertainties is a 3-year R&D program starting from Automn 2015 and aiming at developing a new software solution dedicated to depth conversion for the Oil & Gas industry.
CONTEXT
Performing depth conversion while assessing related uncertainties is a classical although challenging task in various contexts. Dedicated software and methodologies exist but with various limitations: black box solutions, lack of functionalities, limited models, no uncertainty assessment, etc.
To address the issues that still prevent people from performing efficiently this task, Geovariances is starting a 2-year R&D consortium in partnership with Mines ParisTech focused on the development of a software dedicated to depth conversion for the Oil & Gas industry.
CONSORTIUM OBJECTIVES
To combine various probabilistic methods relevant for depth converting seismic horizons and quantify related uncertainties.
To implement these methods in a new generation software for the Oil & Gas industry. The software will be developed on Geovariances' new development platform and ultimately available as a standalone product. Direct links with mainstream geomodelers will be provided (including Petrel™ and Earth Modeling™).
NEW SOFTWARE BENEFITS AND KEY POINTS
Benefits
Global multi-layer conversion approach, which avoids error propagation observed when converting sequentially various horizons from top to bottom;
Uncertainty assessment on related GRV/STOOIP volumes.
Some important features
Data Quality Control and reconciliation
Handling of classical velocity models
Spatial characteristics described in a consistent multivariate model
Bayesian framework to account for prior knowledge about modeling parameters
Base case and uncertainty quantification (e.g. P10-P50-P90 cases)
Volumetrics: GRV & STOOIP computations
Spill point distribution
Sensitivity analysis
Advantages
Mines ParisTech and Geovariances combined expertise:
– Geovariances proven technology (Isatis, Isatoil);
– Most recent advances supported by the Geostatistics and Geophysics teams of Mines ParisTech
Ease-of-use:
– Modern and user-friendly interface
– Workflow-oriented approach
– Efficient embedded visualization facility (2D/3D with slicing capability)
– Updating procedure
– Direct link with geomodelers
– Wide Input / Output data compliance
WHY ENTERING THE CONSORTIUM?
Benefit from a groundbreaking geostatistical technology helping you to reduce your exploration risks
Be part of an innovative project:
– Bring your professional expertise to the project during progress and information meetings
– Guide UncertainTZ potential applications according to your needs
– Fully assess UncertainTZ added value on your own data
Take advantage of UncertainTZ software tools in sneak preview:
– Use and test the new UncertainTZ functionalities freely during the project.