The Mining CFSG: Learn best practices in mining geostatistics| Training course
Get comprehensive insight into mining geostatistics, learn the theory behind each technique, put your new knowledge into practice through a real-life project, and become operational after only 5 weeks course.
This training program is a Specialized Training Cycle in Geostatistics, known as CFSG or Cycle de Formation Spécialisée en Géostatistique. It is provided by the Center for Geosciences from MINES ParisTech in partnership with Geovariances.
Course content – Main techniques covered
WEEK 1 – FUNDAMENTALS I
Purpose: Block model for a monometallic deposit
– Univariate analyses
– Variogram calculation and modelling
– Stationary and non-stationary kriging
WEEK 2 – FUNDAMENTALS II
Purpose: Block model for a multi-element deposit, accounting for the geology
– Multivariate analyses
– Cokriging
– Indicator geostatistics
– Transition analysis
– Geology and grade estimation
WEEK 3 – GLOBAL AND LOCAL RESOURCES I
Purpose: Block model using stochastic outcomes of geology and grades
– Gaussian anamorphosis
– Multigaussian simulation by spectral and turning bands methods
– Plurigaussian simulation
WEEK 4 – GLOBAL AND LOCAL RESOURCES II
Purpose: Recoverable resource calculation for selective mining
– Selectivity
– Change of support
– Information effect
– Conditioning Expectation
– Uniform Conditioning
WEEK 5 – ADVANCED METHODS
Purpose: dealing with extreme values, open-pit optimization, geological unit layout, directionality and geotechnics
– Top cut modeling
– Disjunctive kriging
– Multi-pit methods
– Potential methods
– 5D geostatistics for geotechnical variables

This 5-week program can be extended by 1 or 2 additional weeks if attendees' Professional Project requires it.
The course content is identical for face-to-face and online sessions.
Face-to-face classroom – 5 consecutive weeks
A typical face-to-face training day is as follows:
– Morning: you are being introduced to methods and supported theory.
– Afternoon: you put your new knowledge into practice with real case studies coming from the industry. You will use Isatis.neo Mining Edition, Geovariances' software solution in geostatistics and are supervised by a senior geostatistician.
– Tuesday evenings and Fridays are dedicated to Professional Projects where participants work on their own dataset.
Course sessions, guidance, and case study tutorials are delivered in English. You will get a reference book either in English, French, or Spanish.
The 5 week-program can be extended by 1 or 2 additional weeks if the attendee's individual case study requires it.
Online classroom – One week per month for 5 months
The typical day consists of 6 hours, split into four time slots compatible with South-America time (subject to change in future sessions): 8:30 am to 10:00 am; 10:30 am to 12:00 pm; 1:00 pm to 2:30 pm and 3:00 pm to 4:30 pm.
– Sessions alternating theory and practice with Isatis.neo.
– Held the first week of each month (no course scheduled in September).
– Homework on the course case study between training weeks (no individual specific project will be carried out).
– Exploration or production geologists
– Geochemists and geophysicians
– Mining engineers
– Engineers in the environment, civil engineering, metallurgy, materials
– Governmental agencies
– Young graduates (MSc or MEng)
– Teachers, trainers
To make this training beneficial, it is highly recommended to have knowledge in geology or mining engineering.
---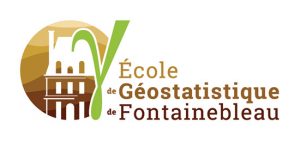 Why a new CFSG format?
Since 1979, the Cycle de Formation Spécialisée en Géostatistique (CFSG) has been a reference training program for the mining industry professionals to learn how to apply this set of concepts, tools, methods, and practices incepted by Georges Matheron and his team in the 60's – the prestigious Ecole de Géostatistique de Fontainebleau – a discipline which has spread all over the world.
After 40 years and 400 attendees from around the world, the CFSG format changes to better meet today's needs of the mining industry. It is now reduced to 5 continuous weeks and attendees will develop a Professional Project all along this period. This project could typically be grade estimation for long or short-term mine planning block model.