Geostatistics provides suitable methods that allow you to integrate all acquired data to predict activity concentration levels at unsampled locations. In addition to such contamination mapping, quantifying the uncertainty related to the estimates will help you anticipate potential risks or discoveries that may occur during remediation.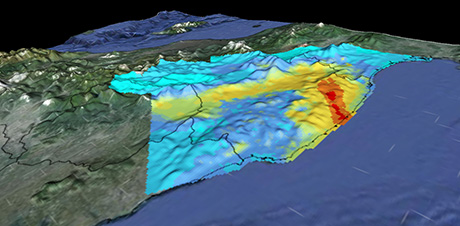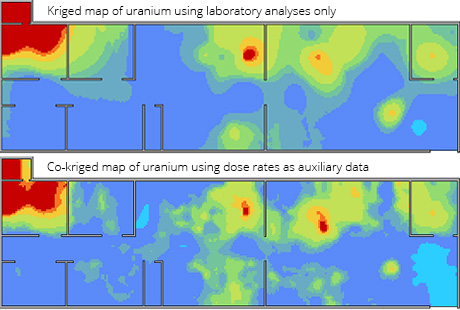 Benefit from all available information
When different types of measurements or various contaminants are available, multivariate geostatistics (or cokriging algorithms) may be used to reduce estimation uncertainty and improve map quality. The technique takes advantage of the correlation between contamination and environment variables (e.g., between activity levels and a Digital Elevation Model, for example). It beneficially integrates auxiliary data, which is more abundant in space, like dose rates (or any in situ measurement), in comparison to lab analyses on destructive samples, to produce maps with more spatial details. Multivariate analysis is also interesting from a financial viewpoint since the auxiliary datasets are less expensive and quicker to collect, or even sometimes already existing in the archives/records.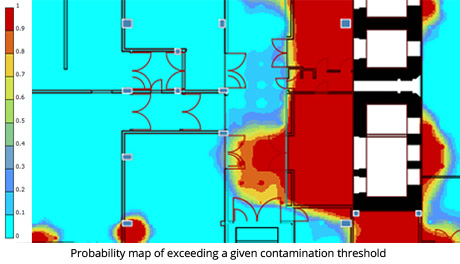 Use robust and innovative tools
Get trained in geostatistics
Benefit from our unique expertise